Sales and Distribution
Direct 
dist
ri
bution
We, the microtap GmbH, sell the TTT-System and all required components genreally world-wide. We also offer world-wide support and traning.
For selected areas of the world we have sales partners which help you to get a TTT-System and also provide basic support in your local language. 
Authorized Sales Representatives
Contact information of our authorized sales representatives.
Japan


YAMAWA Engineering Service Co., Ltd.
No. 13-10, Kyobashi 3 chome, Chuoh-ku, Tokyo 104-0031, Japan
Contact person  Mr. Takuya Osono (Assistant Manager)
Phone: +81-3-3561-2751
Fax: +81-48-643-5300
https://www.yamawa.com/jp/
email: microtap@yamawa.com
USA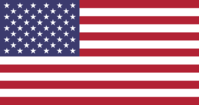 Please contact microtap GmbH directly. Currently we are looking for a proper representation in the US/Canada - please contact us if you are interested.
China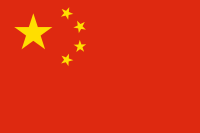 TTT螺纹加工扭矩测试系统
上海浦东新区唐镇工业园金丰路158弄4号厂房2层
邮编: 201201
电话: 86-21-50323396
传真: 86-21-51869218
 网址:www.dulinchina.com
邮箱:buyer@dulinmachine.com
Shanghai Diamond Light International Trading Co.,Ltd
2 Floor, NO.4 Building.NO.158 Jinfeng Road
Tangzhen Industrial Park. Pudong 
District,Shanghai, China
Postcode: 201201 
Phone: 86-21-50323396, Fax: 86-21-51869218
Website: www.dulinchina.com
E-mail: buyer@dulinmachine.com
India

Greenstar Impex Pvt. Ltd.
17, Seshachale Colony, West Marraedpally
Secunderabad 500026 - Telangana State
India
Contact person: A.A.R .Ananthakrishnan
Telephone:
(M) +919848049934
(T) +914027806203
(F) +914027808599 
email:
info@greenstarimp.in
siva@greenstarimp.in
anantha@greenstarimp.in